動詞 /ˈvɛri/, /væri/
1、変わる
2、多様になる

動詞 /ˈvɛri/, /væri/
1、変わる
2、多様になる
VARY is an original lighting made by bowks, a lighting factory.

I thought that the value of lighting is not determined by the product itself, but rather the "positional relationship with objects" and "choosing a shape suitable for the space". It is optimized for the special environment of Japan (houses and facilities) and is for people who lay out lighting in the space.
There are 4 models (Radish/Diavolo/Jigger/Trophy), 4 colors (Bordeaux/Moss Gray/Custard/Aluminum), and you can choose between hanging and surface mounting depending on the occasion.
仕様
口金サイズ
E26 60Wまで
推奨ランプ
SWAN|SWB-LDG4L-G50LW-24 (ディフューザー装着の場合)
カラー
ボルドー/モスグレー/カスタード/アルミニウム
素材
真鍮/アルミニウム
明るさ
300lm(推奨LED電球使用時)
※ランプについて オプションのディフューザーを装着する場合は推奨ランプを必ず使用して下さい
サイズと重さ
仕様
口金サイズ
E26 60Wまで
推奨ランプ
SWAN|SWB-LDG4L-G50LW-24 (ディフューザー装着の場合)
カラー
ボルドー/モスグレー/カスタード/アルミニウム
素材
真鍮/アルミニウム
明るさ
300lm(推奨LED電球使用時)
※ランプについて オプションのディフューザーを装着する場合は推奨ランプを必ず使用して下さい
サイズと重さ
feature
The original cosmetic screw is
Any variation can be installed without compromising function or appearance.
We have also created options to meet individual needs.
more
feature
You can choose the length of the cord so that you can install it even if you are away from the power supply position.
more
function
When laying out lighting in a space, not only the location but also the height is important. The extra length can be stored in the VARY top part, so the height can be changed even after installation.
more
Features
Inclined lighting breaks the harmony between objects and space. VARY can be tilted even after installation, so you can enjoy the beauty of horizontal and vertical.
more
Features
Optional diffuser
Diffuses a soft light Not only does it play a role of hiding the light source
You can extend the design of VARY.
more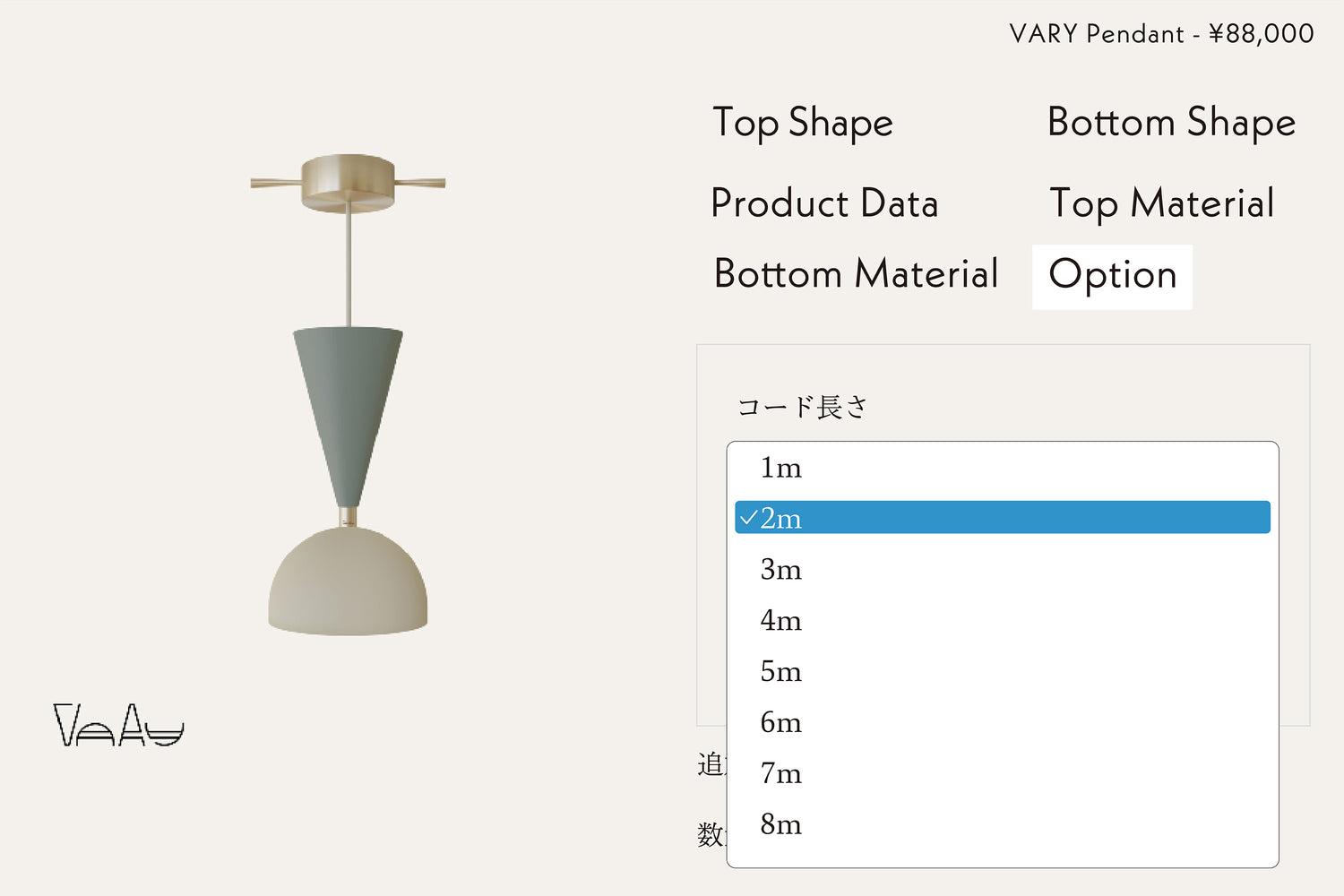 feature
VARY Custom can be ordered by specifying the top and bottom colors. Simulate your design online and create your own VARY
customize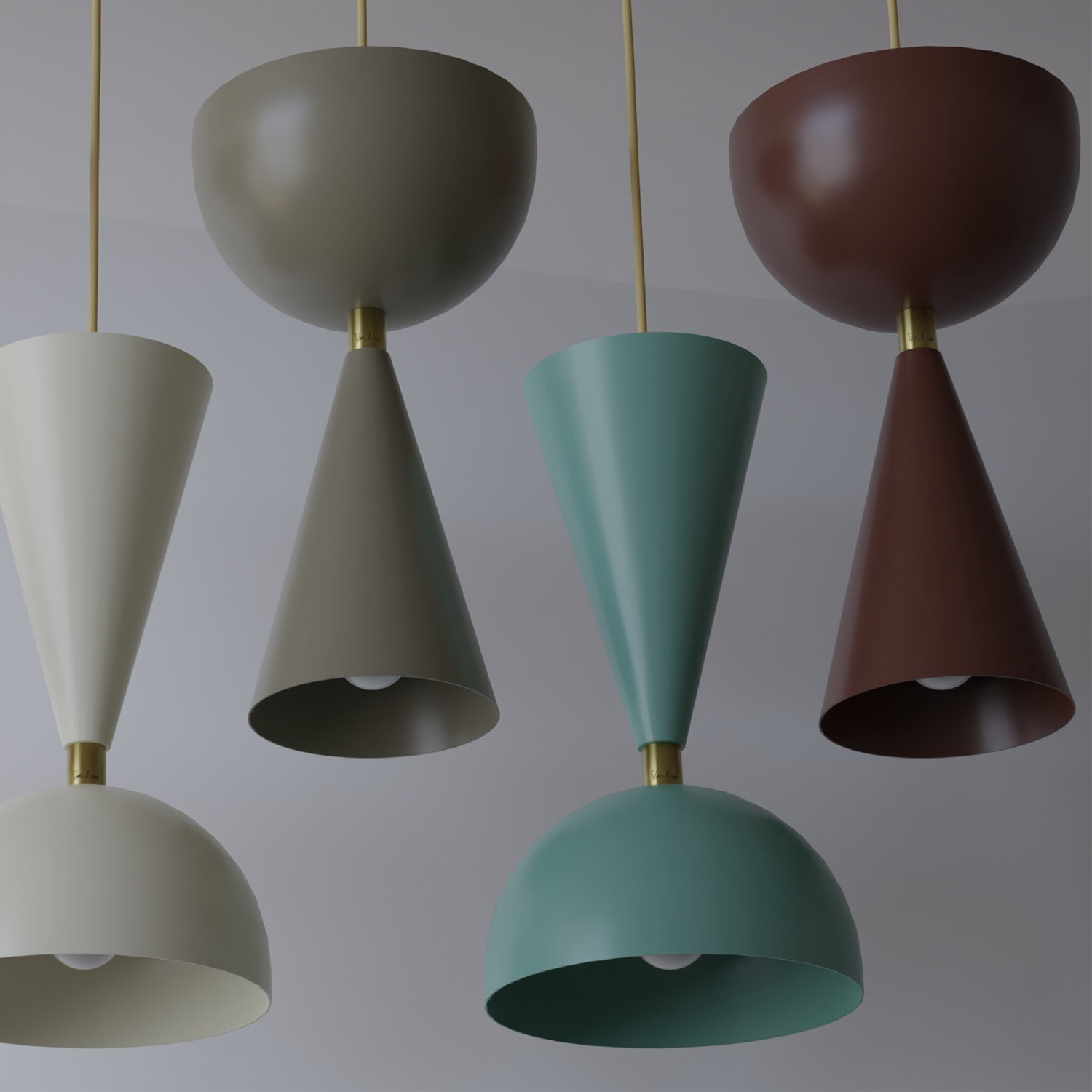 Specified color painting
VARY colors can also be produced in addition to the standard colors.

Match the concept of the property and the design with the furniture, or use it as the image color of the brand.
Custom-made colors will cost +¥30,000 per production regardless of the number of production. (Delivery time is 5 weeks after the color part number is decided)
custom-made
We can design and manufacture custom frames and bases.
We offer a one-stop service from design proposals to production and on-site installation work for multi-light installations and installations in special environments.

The delivery date and amount will vary depending on the content, so please contact us each time.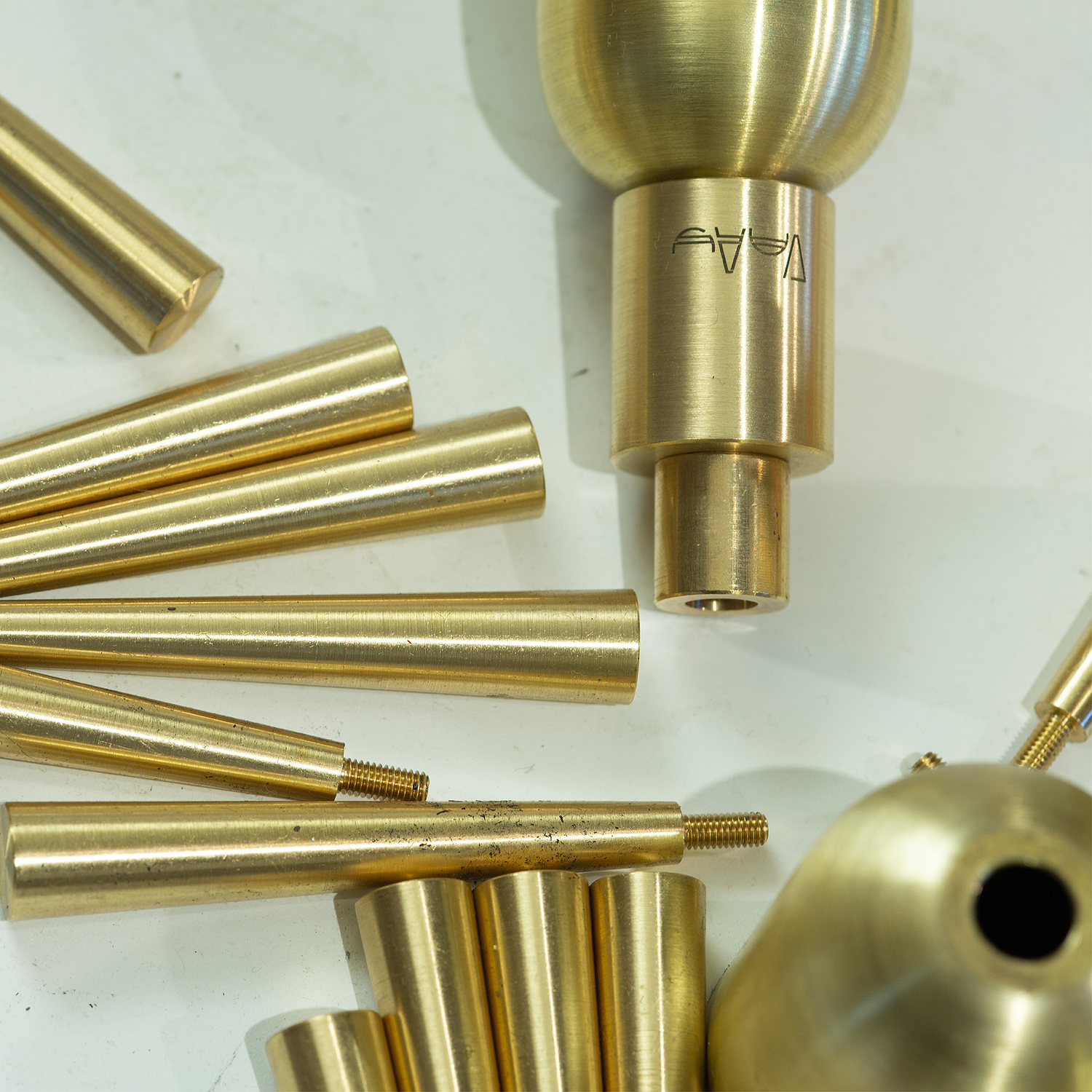 repair
Any product that has a form will inevitably break down and eventually become waste.
"Lifetime Mono" does not depend on the quality of the product, and cannot be established without the existence of contractors who perform repairs. As our responsibility to produce things that will become waste in the future, we will do our best to delay the time when they will be disposed of.
We can repair not only our own products, but also other companies' products that can be repaired.